Any of you ever played OFF?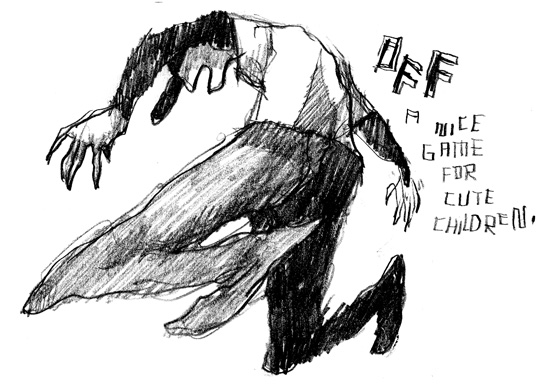 It's an RPGMaker game by Mortis Ghost, and it seems like it would fit in pretty well around here. You can get the English translation (for free!)
here
, and the original French version (also free!)
here
.
Now watch me try and explain it without spoiling anything...
You play as a being named-- no, but that's not right. You play as
yourself
, the player of this game. You are helping a being named the Batter, who's on a mission to 'purify the world', which basically means 'hitting a bunch of ghosts and also whales with a baseball bat until they die'. You're aided along the way by a cat named the Judge and an...
entity
named Zacharie. As you go along, you learn more about the Batter, and about the Zones you're trying to purify, and you might just start to wonder whether the Batter's hiding something about who or what he really is...
It's weird, unsettling, self-aware, and it will have you questioning the morality of your actions six ways to Sunday. If you haven't played it, you totally should; if you have, what did you think? And which ending did you choose?
Spoiler: