So I played around with the video and found three more or less interesting bits in the footage.
First at around 16 sec we can see a little shilouetto of a man(?). It is there for a while, at 18 sec it becomes clearer to see. Below is a picture of said shilouette and an enhanced version.
It seems like this person stands before a body of water (a lake maybe?
) judging from the darker areas in the top and right hand corner which seem to me like shore area.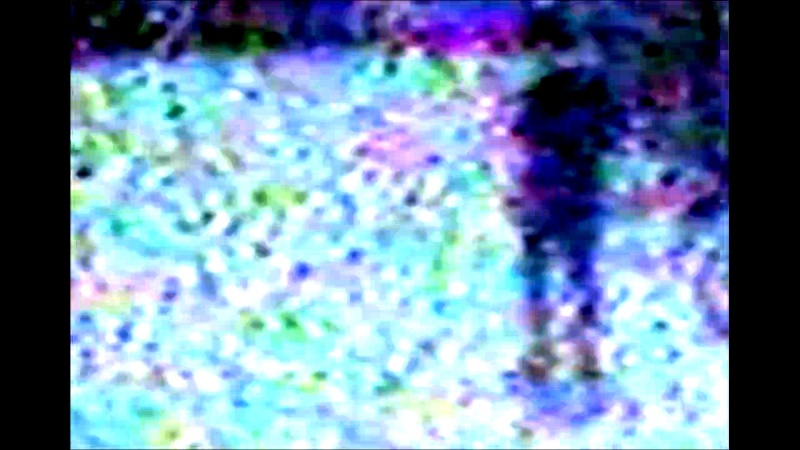 At around 39 sec we can see for a short moment in the distortion a black band with a series of white dots (.. .. .. . .....)
Don't know if this could mean anything or not.. but well it's there
And finally at the end of the video we have the regular distortion mixed with what seems to be another antropomorphic shilhoutte, this time probably facing the camera.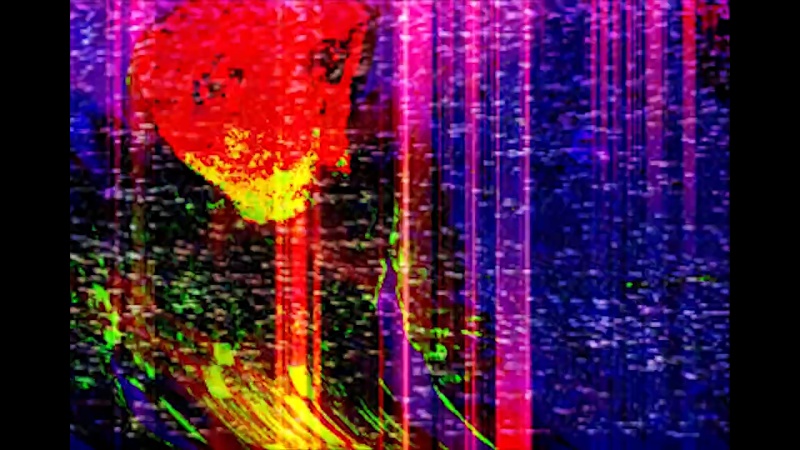 So yeah, that's that.